Several Trainers operate their businesses at Fields & Fences Equestrian Center. Each Trainer is responsible for the care and training of their customers' horses as well as establishing their own programs, policies, marketing and fees for their businesses. Trainers interested in operating their businesses at Fields & Fences should contact Anita Schadeck at 847-244-4121.
Following is a current contact list of Trainers and biographies they have provided.
| | | | |
| --- | --- | --- | --- |
| Trainer | Business Name | Call or Text | Email |
| Kimber DiTallo | High Finance Farm | 847-436-1234 | ditallo@yahoo.com |
| Lauren DiTallo | High Finance Farm | 847-436-2477 | |
| Steve Foran | Liberty Farm | 847-226-0215 | libertyfarmride@gmail.com |
| Sara Timmis | Full Moon Ridge | 224-337-8376 | buckbeak36@aol.com |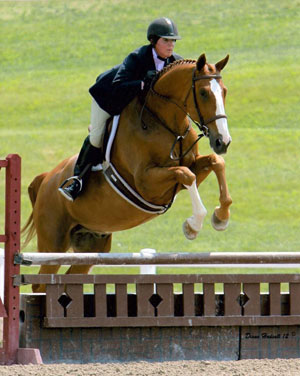 Kimber DiTallo
Kimber has been a working professional in the equine industry in Illinois since 2000. Prior to her Illinois experience she rode and competed as a junior, amateur and professional in California. Kimber's showing and training experience range from the baby green hunters through preparing horses in the Grand Prix level. Riding in both the 3'6" hunter divisions and up to the 1.3M jumper levels gives Kimber a broad understanding of both disciplines and their unique challenges.

Over the years, Kimber has both hosted and participated in clinics with Melanie Smith-Taylor, Linda Allen, Chris Kappler, Julie Winkel, Michael Page, and Frank Madden. Kimber was one of the first 25 professionals to obtain the USHJA's Trainers Certification Level 1 certificate in 2010. Kimber was the Zone 5 coordinator and National Host for the 2011 EAP National Finals. One of Kimber's strongest skills is her ability to create a fun, encouraging and supportive learning environment. Kimber believes that great riders are also great horsepeople and looks for ways to draw from a variety of sources for inspiration and instruction.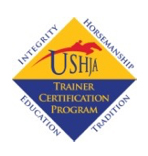 Kimber also held numerous positions in a 19-year career with ADP, which ended in a position as a Manager of Skills and Development Training. Kimber holds a Degree in Human Resource Management from San Jose State University.
Phone or Text: 847-436-1234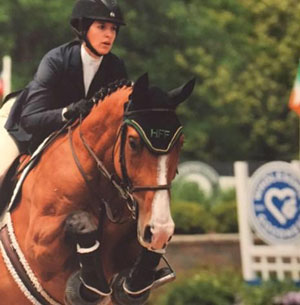 Lauren DiTallo
Lauren grew up riding and competing in the Chicagoland area in all disciplines. After completing high school she was offered an internship working for Julie Winkel/Maplewood Stables in Reno, Nevada. Upon the completion of her internship, Lauren worked for several top-level show barns including Brookwood Farm and Woodrun Farm. In addition, Lauren was a National Top 12 Finalist in the USHJA Emerging Athletes Program for the years of 2009, 2010 and 2011.

Lauren has been a professional for the past four years and riding is her passion. She has worked with several different professionals worldwide including Julie Winkel, Mindy Bower, Melanie Smith-Taylor, and Linda Allen. Lauren is named as an apprentice trainer with Melanie Smith-Taylor's TaylorMade Horsemanship Clinics.

Lauren has had numerous years competing at the highest levels of the hunters and jumpers. She also has critical experience working with natural horsemanship, young horses, and problem horses. Currently Lauren competes with her jumper, Totally Wicked, in the 1.3M jumper divisions. Lauren is completing her degree at DePaul University.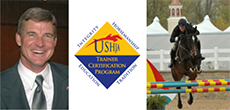 Steve Foran
Liberty Farm, a full-service equestrian facility founded in 1995 by USHJA certified trainer Steve Foran, offers exceptional training for horse and rider. We compete on the "A" circuit, and our riders experience unparalleled success at the local, regional and national levels.
Phone or Text: 847-226-0215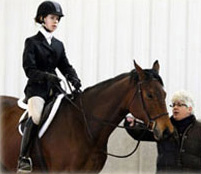 Sara Timmis
Sara is certified by the British Horse Society. With over 30 years of experience working as a horseback riding instructor, she coaches riders on local and national levels of competitions. Sara is the coach for the Northwestern University Equestrian Team which trains here at Fields & Fences.
Phone or Text: 224-337-8376